How to create an editorial calendar for content marketing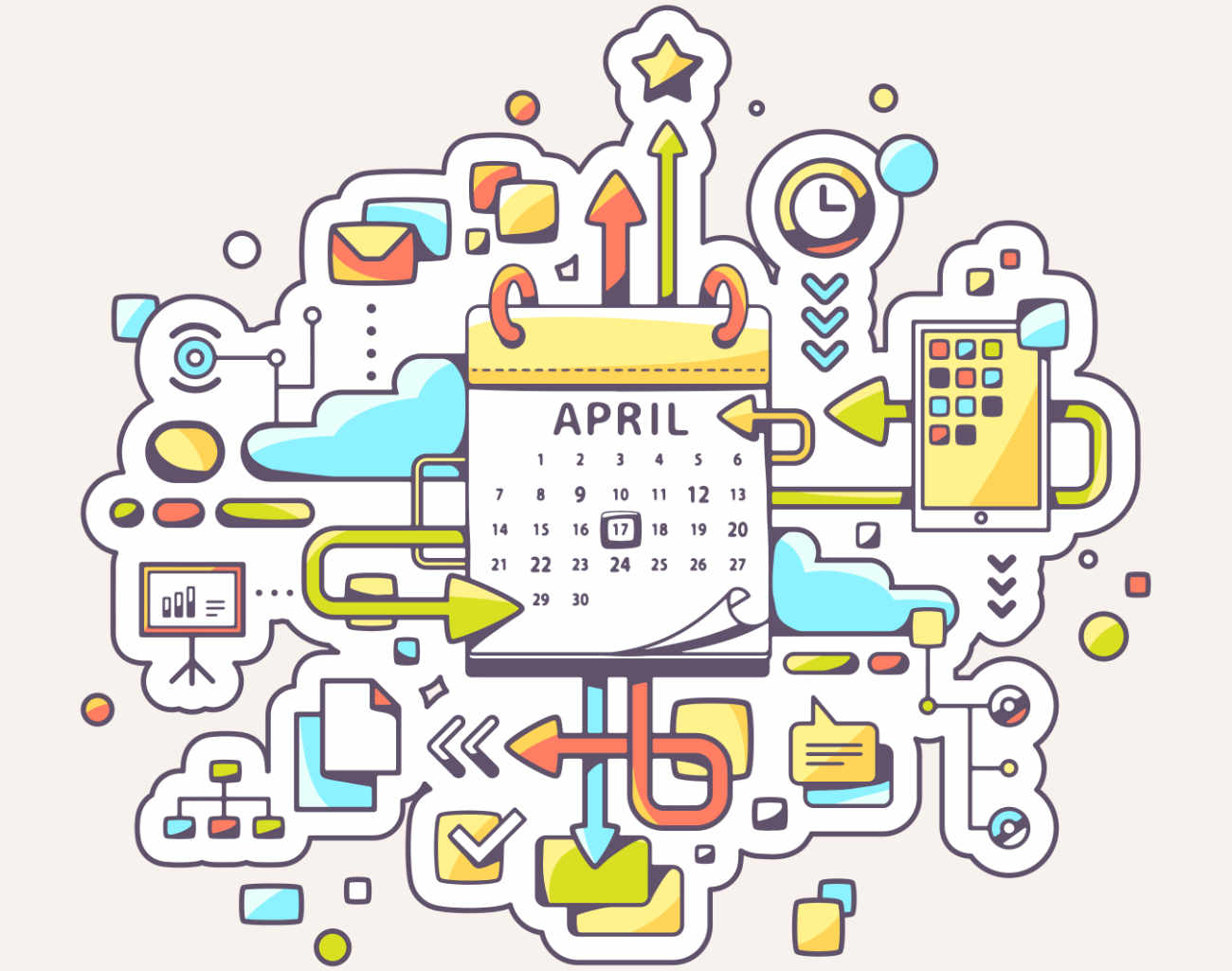 A content calendar is an essential tool for marketing teams. Done well, it allows content to be planned, delivered and measured – increasing your chance of success by helping your content perform in line with business objectives. Done poorly, and it can be a wasteland of discarded ideas and a shrine to inconsistent delivery.
It's no surprise that content is increasingly an essential part of the marketing mix. With the advent of GDPR, over-reliance on consent-driven marketing is on the wane. Without explicit customer consent to receive marketing materials, companies are having to hunt around for effective replacements.
That's where content marketing is increasingly playing a more robust role. Targeted, relevant content can be a magnet for customers. It draws people to your brand and guides their buying choices. It can even convert them into loyal advocates who are happy to endorse your brand.
Read our guide to keeping your company blog effective and relevant.
Which means planning content has to be at the heart of any content marketing operation.
Why use an editorial calendar for content marketing?
Marketing teams can learn a lot from editorial teams. One of the key things I've learnt from working in publishing and heading up content teams for FTSE250 brands, is that editorial planning is profoundly important. Magazines and newspapers run like clockwork – articles are discussed, prioritised, spiked, researched, written, edited, proofed and published across digital and offline channels – and all aiming to meet a deadline than can be measured in minutes.
Editorial calendars are the backbone of content delivery. They ensure content is organised and scheduled. They help teams know what content to focus on, how it should be delivered and across which digital channels. They dramatically improve effectiveness. Without a calendar, content delivery teams are adrift – unable to manage how effective their content is, and less able to join content across social, company blogs and email newsletters.
How to use an editorial calendar with your team
The secret to a great editorial calendar is to ensure the team actually use it. A calendar is just a Google or Excel template with dates and fields unless it is regularly populated. Marketing teams should use an editorial calendar to frame content brainstorms, and as the basis for content planning meetings. Ensuring there are clear owners – authors, editors and publishers – along with clear deadlines brings some organisation to content delivery.
Make using the calendar a core part of the job. Ideally, look for tools that allow for collaboration (Google Sheets is a good start) or more sophisticated features such as deadline alerts and check in/check out content control.
How to create an editorial calendar
I've used lots of tools to create and run editorial calendars. Depending on your organisation, you may be able to use free tools such as Google Sheets and build your own calendar, sharing it with your content marketing team, or try a tool such as DivvyHQ which offers online collaborative content planning. At the most basic, Microsoft Excel on an internal server will be good enough.
No matter which tool you use, make sure your content calendar has the following:
Key events – These should be real-world things that impact your customers' lives; sporting events, holidays, news announcements such as government budgets. Tailoring your content to real-world activity is sensible and topical.
Content topic – What area is the content covering? Finances? Travel? Sport? Know what topics are relevant to your customers.
Article headline – Whether it's a company blog or social post, give it a headline. Make it punchy, relevant and SEO-friendly without going all-out clickbait.
Deadlines – The backbone of any editorial content calendar. Add in dates such as when the copy is due for editing, when it needs to be published or go to a design team for illustration.
Authors – Great content happens through content ownership. Who is writing it? Who is editing it? Who is publishing it? Spell it out so your team know who is doing what.
Keywords – What keywords the article is targeting (you've done your keyword research, right?).
Channels – Which channels will it publish across? When? If it's a tweet or pin in Pinterest, then what bit of the article will you be tweeting or what image will you be pinning?
CTAs and links – Content marketing is partly about the onward journey. Be clear about what the CTA is you want to include in the content, and where it is linking to.
Tags – Not vital but any tags you want included in the article should be decided on. These can be tags for a WordPress post, or hashtags for a social campaign.
Status – This is the bit that demands team discipline. Checking content in and out of workflows, ensuring articles have been commissioned or are safely being edited and proofed before the publishing deadline is the heartbeat of any content marketing team. Simple checkboxes or status pop-ups makes sure you know that content is in production and on time.
Content marketing ideas
It's worth adding a section to an editorial content marketing calendar that captures ideas for articles and posts so they don't get lost. Call it an ideas bucket and toss in article headlines, topics worth exploring, trending issues and random content thoughts. Use this during planning meetings to build out the calendar, along with insights you've gathered from analytics and content measurements.