6 reasons why business needs content marketing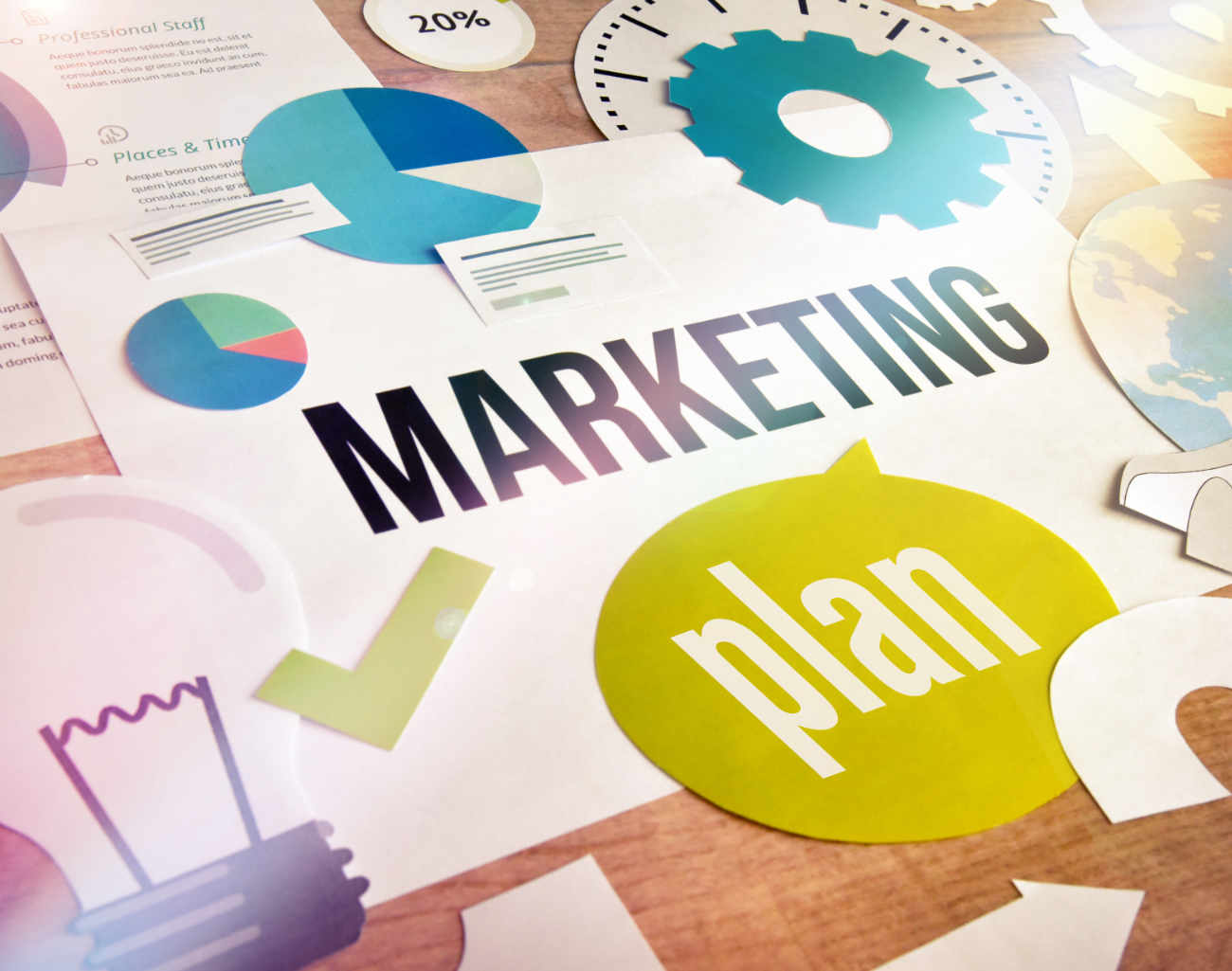 Content marketing has come a long way from its humble beginnings between the sheets of magazines. Those copy heavy ads and co-written advertorials, eager to adopt the glamour of legitimate editorial, were an early indication of the value that professionally created content can bring to brand marketing.
Businesses have always needed content marketing. Today, more than ever, content is an increasingly essential part of the marketing mix. It reflects a fundamental shift in how today's consumers interact with brands. There's a renewed urgency, too: with the launch of GDPR and consent-driven marketing, traditional channels such as direct mail and mass emailing are proving less effective.
Read more about the impact of GDPR on marketing.
Yet content marketing is a significant pivot for marketing teams. Businesses can be reluctant to switch from tried-and-tested paid-for advertising into the softer, more relationship-centric approach of content marketing.
The good news is that content marketing is making some headway. According to a recent study by Zazzle Media, 60 per cent of marketing professionals said that content marketing is a key part of their marketing mix. Over 80 per cent of marketeers expect to spend more on content marketing in 2018 – and content marketing now accounts for around a quarter of total marketing spend.
So why are businesses still struggling to justify using content to engage and convert customers?
Content marketing is more complex than buying keywords or ad inventory. Creating content is hard. It takes skill, time and a deep understanding of the target audience to create content that's authentic and delivers results over the long term. According to research, just over half (52 per cent) of marketing teams find simply keeping up with content production a challenge.
It's also hard to measure. There's no straight line between money in and results out. Paid is simple and marketeers can see an immediate ROI on spend. But stop spending on PPC and the leads stop. Content, on the other hand, is long tail so it keeps on performing long after the initial content costs. Delivering engaged leads over a longer period, its measurement never stops. And, as content connects emotionally with consumers, putting a measurement on a relationship – especially over the longer term – is difficult.
Read more about how Submerge measures content marketing performance.
Businesses must adopt content marketing strategies in order to have a richer, longer and more authentic relationship with their customers. Here are six key reasons why content marketing works.
1.    Content marketing is more effective than paid-for advertising
There's lots of evidence to suggest that you get more bang for your buck with content marketing than with paid-for marketing. According to research by the Content Marketing Institute, content marketing generates around three times the number of leads for the same spend as paid search. The reason? Content marketing continues working long after an initial paid campaign has been switched off. With paid, you need to continue bidding and buying to generate leads. Stop, and the leads stop too.
No wonder content marketing spend generates around three-times as many leads as outbound marketing – and costs 62% less according to the same study. That's because people don't respond well to push marketing trying to tell them about products and services. GDPR means pull marketing – bringing customers to your brand – is more effective, gets more leads, and costs less.
2.    Content marketing helps brands get discovered (and lowers PPC spend)
Content marketing and SEO go hand-in-hand. Expertly crafted content that answers questions and provides an authoritative source of information ranks higher on search engines. Content expertise helps position a brand as the authority on a subject. It turbocharges search engine rankings and attracts lots of in-bound links. Customers referred from other sites are generally warmer leads, interested in your content and your business, and willing to invest time finding out more.
3.    Content marketing generates leads earlier in the buying cycle
Buying something is a long process. People like to research. They prefer to check with friends and get recommendations. They want information before they buy – and not just information about your particular product. By creating content that helps customers discover and learn related topics, brands can start a conversation earlier in the consideration journey. Put it this way: if Brand A had provided some helpful advice related to something I wanted to buy, whereas Brand B blindly launched into a sales pitch as to why their product is better, I would feel more positively about Brand A and be more receptive when it comes to finding out about Brand A's product as I go through the decision process.
4.    Content marketing attracts interested customers and warm leads
With content, brands can stop paying to hunt down customers and instead allow customers to find the brand by themselves. More cheaply, with less effort, and always-on over the longer term.
That's because people start decision-making journeys with a variety of media – from magazine articles and reviews, to social posts by friends and Google searches. By creating helpful, relevant content, brands attract customers who are self-selecting. People looking for advice and guidance use branded content to help them make decisions, and they're exactly the type of customer who is likely to be more open to a brand's products and services.
5.    Content marketing builds trust in a brand
Who do you trust more? Someone who only speaks to you to sell you something, present you with a bill, or remind you that you need buy more things? Or, someone who actually listens to your needs, gives you advice that doesn't automatically include what they're trying to sell, and who continues to provide helpful information even after you've purchased. It's a slam dunk – and the same applies to brands.
Brands such as Apple get it right. Its vast catalogue of advice, help and in-store masterclasses and lessons are designed to help you get more from your Mac or iPhone, but they also help kids learn to code and customers learn to edit and organise photos. It's information about the real world and real uses, rather than the product itself.
6.    People come back
In today's multi-channel world, customers are only ever one click away from ditching a brand in favour of some newer, more attractive name. Unless a brand is going to sell one thing – once– to a customer, customer retention is vital for long term business success. Which is pretty much all businesses. Forging an ongoing relationship with customers is therefore vital.
What brings customers back is useful, surprising and helpful content that genuinely has a positive impact on their life. It is not information about other products that they can also buy. That comes alongside useful content, and ideally following some indication from the customer that they are considering more purchases. Monitoring customer consumption of articles, blog posts, social media activity and feedback are good indicators – and content is a rich seam from which to mine behaviour insights to establish the triggers for more traditional activity.