Best free SEO tools – 10 SEO tools everyone should use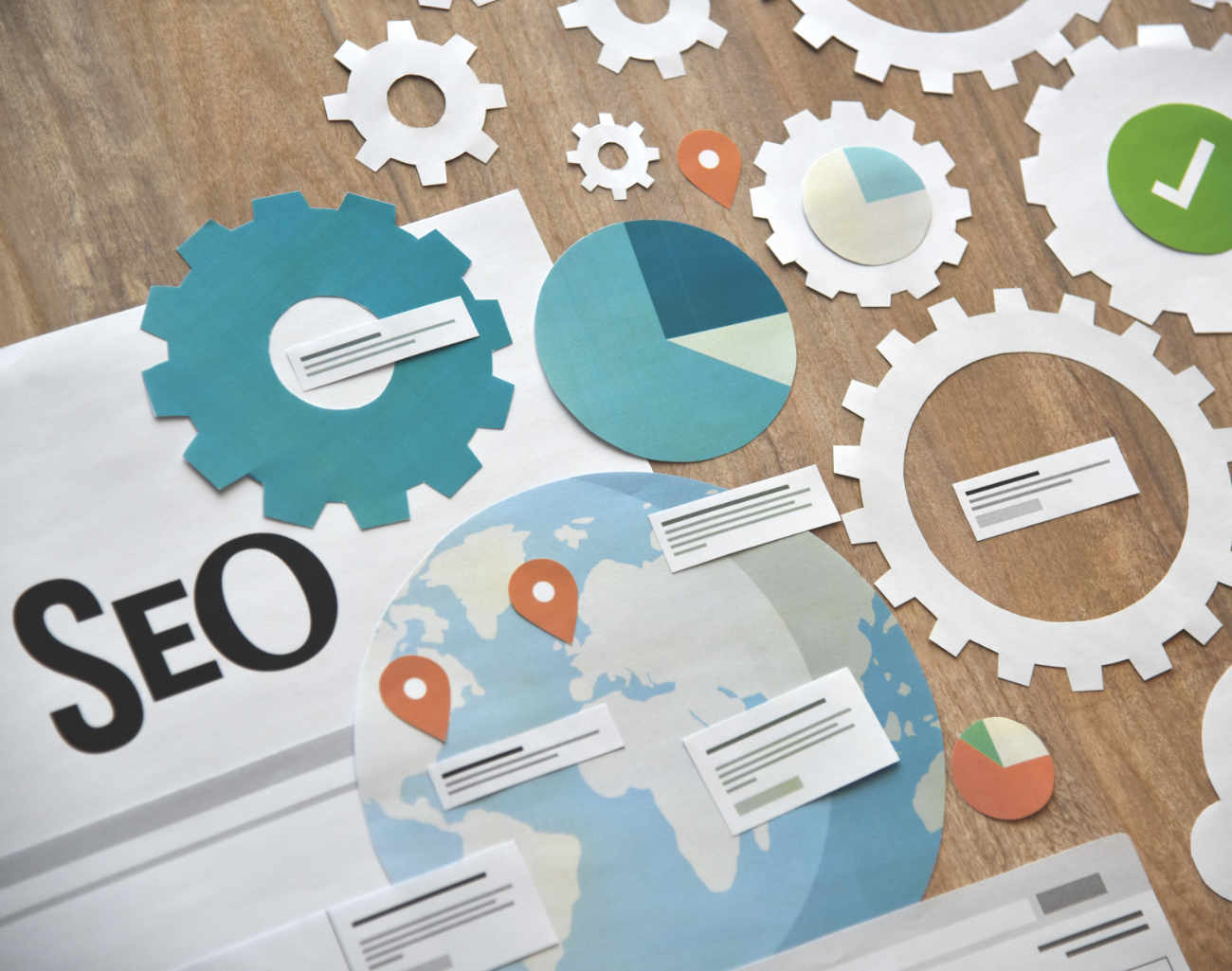 Best free SEO tools. What's not to like! No matter whether you're working in an in-house marketing team or are sat at the head of a global SEO agency, SEO tools matter. Finding the best SEO tools that should be bookmarked in your web browser toolbar can mean wading through a huge choice of free trials, sign-ups and demos looking for something you can use.
Submerge attended BrightonSEO in September, bringing together some of the best SEO experts and speakers from the UK and beyond. One of the key draws: Link Research Tools Christoph Cemper's session on free SEO tools. It offered a whistlestop tour of 20 essential SEO tools that should be in the toolbox of every SEO professional or simply anyone interested in understanding how their can optimise their web site.
Submerge can help your web site rank higher with content-led SEO.
While relisting the entire 20 tools Christoph ticked off would make for an interesting list, we've picked our favourite SEO tools from the list. A few rules. We discounted anything that really was a prelude to a paid SEO tool. Free should mean free rather than an SEO demo. Also out were some of the more technical tools that are very specific. Useful, but not essential. I've also left Link Research Tools off the list. The excellent Link Research Tools SEO Toolbar and Power*Trust are worth a visit and exploration in their own right. Go take a look – they're free-to-download Chrome extensions that you should install and take for a test drive.
Best free SEO tools from Google
Google has a bunch of essential SEO tools that are free, easy-to-use, and fairly standard across most websites. However, you'd be surprised at the number of people who don't get around to using tools such as Google Search Console, Google Analytics and Google Tag Manager. We've worked with large clients that have taken ages to decide whether to implement these tools and even then only scratched the surface. If you're serious about SEO, then the Google SEO and analytics triumvirate is a must.
Google Search Console – The must-have SEO tool for every web site owner. This free tool, which takes minutes to set up and can be integrated into most Content Management Systems (CMS) such as WordPress and Magento via plug-ins or the CMS dashboard. If offers a range of SEO essentials, and fundamentally shows you how Google sees your web site. It provides access to the keywords and search terms that deliver traffic, and also hunts out problems with your pages that can affect its SERP. You can also use it to submit sitemaps and content URLs – essential to help Google understand how unique your content is – and to help it crawl you site more effectively. With recent mobile developments, you can test AMP presentation and performance, as well as mobile usability.
Google Analytics – Easy to install (simply upload a test string to the root of your web site) and Google can crawl and report on your traffic performance. It's a wonderful insight into behaviour metrics, such as how long people stay on your site – dwell time, for instance, is a key measure Google uses to determine the quality of your content. High bounce and low dwell means you need to look at how you optimise the performance of your web site. It also measures the ROI on any PPC ad spend you make with Google, useful for aligning organic and paid performance.
Need your web site audited for SEO and SERP performance? Check our Submerge's web site audit services.
Google Tag Manager – While not strictly an SEO tool, if you're using the first two you might as well add Google Tag Manager into the mix. Tag Manager takes care of tracking codes used across your site – and offloading them to Google Tag Manager achieves two things. First, it makes keep tabs on tags far easier. Second – and most importantly – it speeds up your site even further. And a speedy site can help with SEO performance.
Best free SEO tools: Pingdom Tools – Not actually covered off in Christoph's talk (or if did it slipped through our notes), but Pingdom Tools is fast, free and a bookmark away from being added to your SEO toolkit. It analyses your web site and measures the loading speed of each and every bit. From server requests and script executions to image downloads and Javascript, it handily lists everything and calls out what's slow and what's fast. It also grades your web site, which is handy for communicating to clients. If you're performing a technical SEO audit and need to fix speed issues, the free-to-use Pingdom Tools is a very good starting point.
Best free SEO tools: Screaming Frog – Probably the most referenced SEO tool across all the sessions at BrightonSEO, and for good reason. If you need a fully comprehensive SEO crawler than can analyse your web site and call out problems – from broken link discovery to hunting out duplicate content – then the Screaming Frog SEO Spider is worth a download. The free version is fairly generous in its features, limited to crawling 500 unique URLs in a session and missing extras such as integration with Google Search Console. It's a desktop-based crawler, which means your PC is providing the grunt to run the crawl (as opposed to a Moz or an SEMrush which use their own servers to perform the crawl.
Best free SEO tools: YoastSEO – If you build or run WordPress sites, then Yoast is a must. The basic version is free (though Submerge uses the premium version on all our sites) and worthwhile. It's a plug-in for WordPress that helps you edit the SERP result that Google displays, as well as grade each page and post against a specific keyword. Usefully for the less-confident content writers, it includes useful readability metrics to help ensure your content can be read by humans, rather than just search engines.
Best free SEO tools: Keywordtool.io – If you need inspiration for keywords for SEO work, then Keywordtool.io is a great starting point. And it's free! It works by using Google autocomplete to build related keyword terms based around your core keyword. Type in a keyword such as 'caravan' and get a list of long-tail keywords such as 'caravan instant canopies' that you can use to test for low competition/high volume organic traffic. Click the 'Question' tab to see suggestions for the types of question people are actively searching for in relation to the keyword, such as 'are caravan covers worth it'.
Best free SEO tools: Keywordtracker.io – A useful tool where the free version will be enough for smaller sites and those early in on their SEO journey. It allows you to keep track of your Google search engine ranking across five sites and 50 keywords. Simply add in a site, associate a bunch of keywords for it, and you'll get a daily update as to how your site is performing for those keywords. Useful to tracking updates to SEO actions your taken on your content, or seeing how competitors are tracking in relation to your website.
Best free SEO tools: Keywords Everywhere – If you're fed up ping ponging back and forth between keyword research tools and websites and search results, this free Chrome and Firefox extension could help. Perched atop Chrome or Firefox, it shows you active keyword volume and data on a web site or on search engine results pages. Simply search for something like 'caravans' in Google, and Keywords Everywhere will present a list of related keywords including volume and competition, then export the lot to a CSV file.
Best free SEO tools: User Agent Switcher – There are a LOT of user agent switcher tools, and most are free as extensions to Chrome or Firefox. The one we use at Submerge is the extension above. It allows you to switch your Chrome browser on the fly to show how a web page renders in different browsers or platforms, such as iPhones. The bit we love: it can render the page as a search engine such as GoogleBot sees it; helpful for spotting SEO mistakes and technical errors that could prevent a full crawl of a page.
So, there you have it. Ten of the best free SEO tools that you can start using today. However, will any tool they are all good at showing you them problems – primarily technical SEO – and not much cop at the solutions side of things. Sticking in extra keywords won't help your content much, and content that really engages customers can build on any SEO tools and deliver results that drive the bottom line.
Check out how Submerge can help – from site audit and SEO to content strategy and content creation.